Buying jellyfish – What you have to consider!
You have found the right aquarium and only have to buy your jellyfish? Then you've come to the right place. Not only can you buy your jellyfish from us, you can also find out how they are successfully kept.
Before you buy your jellyfish you need a suitable jellyfish aquarium. Once your aquarium is set up, nothing stands in your way. Now it comes to the agony of choice. Which jellyfish do you like best? Which jellyfish fits into your aquarium?
In our shop you will therefore find different jellyfish species. For each jellyfish species we provide you with the information on keeping them. Among other things the required temperature, salinity or whether this species is suitable for large or small aquariums.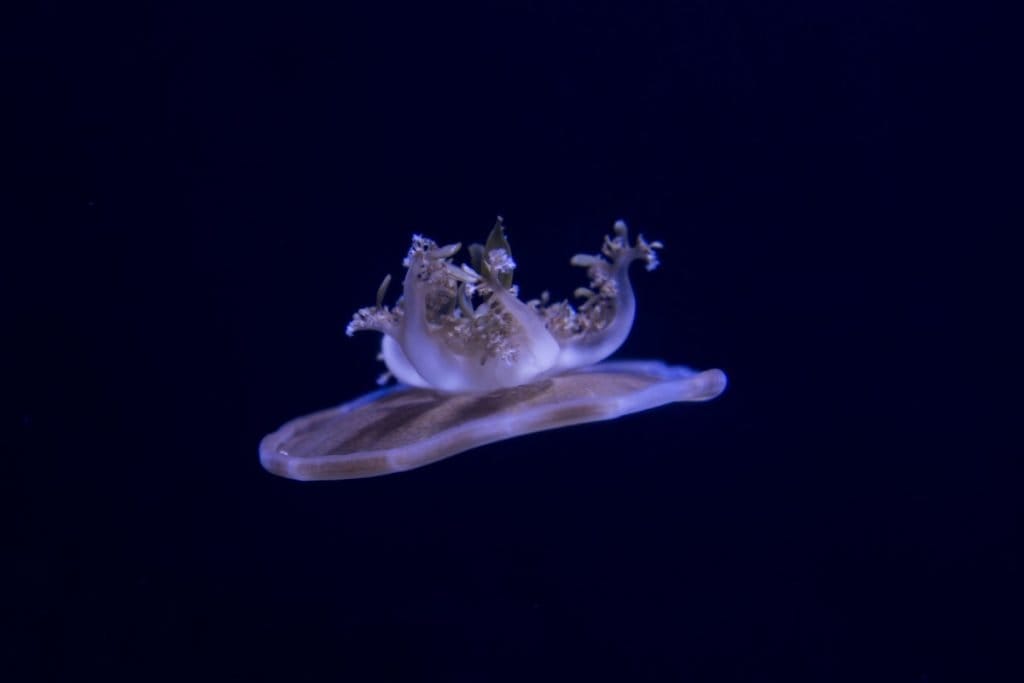 So what do you have to look out for when buying jellyfish?
Do you already have enough experience to keep exotic jellyfish species or are you still a beginner? If you are a beginner, we recommend that you buy jellyfish that are easier to keep. The most suitable here are ear jellyfish, the spotted root mouth jellyfish or Blue Blubber.
Is your aquarium big enough? If you choose jellyfish with long tentacles, you will need a large aquarium with a vertical current. Here our different types of compass jellyfish are suitable.
What happens after you buy your jellyfish?
Either you tell us directly your desired date for the delivery of the jellyfish. Or we can contact you to coordinate the delivery together. Our shipping days are from Monday to Wednesday. Therefore you have the choice to receive your jellyfish from Tuesday to Thursday.
Your jellyfish will then be prepared for shipping, suitably packed and shipped.
As soon as you have received your jellyfish you can finally start. You can now introduce them into the designated aquarium. You can also find a detailed step by step instruction in our shop.
At last! Your jellyfish drift gently through your aquarium and you can simply enjoy the relaxing sight.