The last time you thought you saw the stars reflecting gently on the surface of the ocean, it was probably jellyfish ears shimmering in the light of the stars.
Jellyfish
are the most densely populated and most common jellyfish species in the ocean and inhabit, among other things, coastal waters near tropical climates. However, they can occur in many other waters, as they can withstand temperatures of up to -6 ° C and up to 32 ° Celsius. Ear jellyfish are very weather resistant and have been found in seas with a salt content of only 0.6%, which makes them ideal for keeping as pets. They are generally white to transparent, but when illuminated with a LED light, they can shine in a variety of colours. They move through the water like smoke on a calm day, due to the pulsating jellyfish screen, which can grow up to 30 centimetres in size . During the summer months they are generally more active, as the ocean temperature rises and the oxygen content decreases. This is also the time when incidents with the slight sting of the ear jellyfish increase, but they do not pose a real threat to humans and prefer to eat plankton that they catch with their long tentacles.
This is custom heading element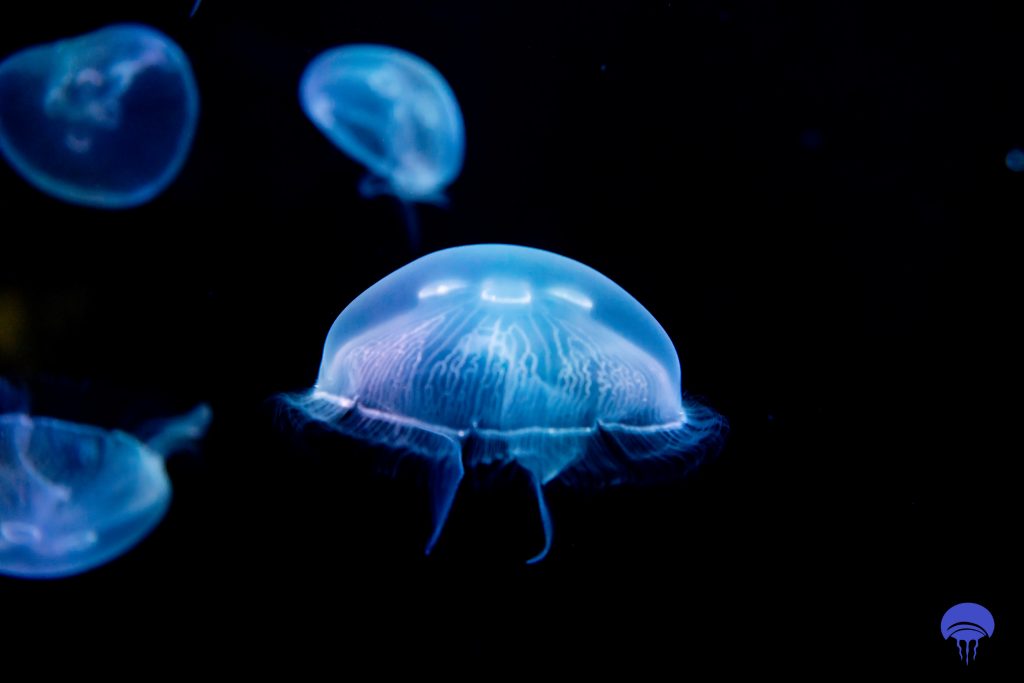 Even if you can name your ear jellyfish, the chances that they will answer you or even bring you the newspapers are quite low. Because these jellyfish consist of 95% water and essentially have only one mouth and digestive system. They consist of many complex nerves, but cannot think, their life revolves around mating and eating – maybe they are a bit similar to humans after all. And just like many a relaxed free spirit, these jellyfish also let themselves drift with the current. Although they have a large number of muscles to move and stay close to the water surface, they are still at the mercy of the current.
Mentioned products: